White House, EPA Honor Environmental Educators and Student Award Winners
CO's PIAEE: Heather Berry, Highlands Ranch High School, Highlands Ranch, Colorado; Monika Cloys, Lake County High School, Leadville, Colorado;
CO's PEYA: Lake County Schools, Colorado; Mackintosh Academy 8th Grade Students
WASHINGTON – The U.S. Environmental Protection Agency (EPA) and the White House Council on Environmental Quality, recognized 18 teachers and 63 students from across the country for their outstanding contributions to environmental education and stewardship.  These 2015 winners and honorable mentions for the annual President's Environmental Youth Award (PEYA) and 2015/2016 Presidential Innovation Award for Environmental Educators (PIAEE) were honored for their work at a ceremony today at the White House. The event included remarks from Gina McCarthy, EPA Administrator; Dr. John Holdren, President Obama's Chief Senior Advisor; and John King, Secretary of Education.
"These teacher and student winners are exemplary leaders, committed to strong environmental conservation and tackling problems including landfill waste and climate change head on," said EPA Administrator Gina McCarthy. "Environmental education cultivates our next generation of leaders by teaching them how to apply skills in creativity and innovation. I have no doubt that teachers and students like these will someday solve some of our most complex and important issues."
The PIAEE awards recognize innovative environmental educators who integrate environmental learning into their classrooms using hands-on, experiential approaches. Winning teachers led unique programs such as working with a local symphony orchestra to create music inspired by nature, raising horseshoe crabs, researching the impact of surface coal mining on salamander diversity, forming a job shadowing program, and starting an international collaboration with a school in Taiwan.
The PEYA awards recognize outstanding environmental stewardship projects by K-12 youth. Student projects featured activities such as creating a new eco-friendly fertilizer, restoring and conserving local habitats, promoting recycling and other waste reduction methods, analyzing the impact of solar panel installation, exploring a new water pollution mitigation method, and analyzing storm water flow and flood risk.
Presidential Innovation Award for Environmental Educators (PIAEE) Winners – Region 8:
Heather Berry, Highlands Ranch High School
Highlands Ranch, Colorado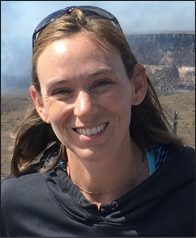 For a decade, Heather Berry has ignited her students' passion about science and the environment through hands-on activities,  connecting  current  events with classroom subject matter, and her unique "Project Based Learning Series." By challenging her students to make their school or community more environmentally sustainable, they have developed several interesting year-long projects, including creating recycling and composting programs, using outdoor classrooms, installing a solar- powered cell phone charging station, and working with elementary schools to increase their environmental sustainability. Her students also complete research projects on population growth, environmental biodiversity, and energy consumption and savings that require consideration of economic, religious, cultural, and governmental topics at the country level. Heather recently began an international collaboration opportunity; her students communicate about their daily lives and share sustainability projects with a school in Taiwan. In a similar fashion, she has extended environmental education beyond the classroom by taking her students on local, national, and international field trips. She and her co-workers have taken students to Hawaii, Iceland, the Galapagos Islands, and elsewhere to explore human impacts on these areas and participate in volunteer activities to improve the environment.
Heather participates in numerous speaking events, surveys fellow teachers to help integrate environmental curriculum into other content areas, and serves on a district Sustainability Steering Committee to add environmental education to other schools' curriculums. She is planning a retreat with at least one teacher from each of the district's schools to help broaden the scope of environmental education. Heather is also developing a partnership with a middle school in Taiwan so that her students can correspond on tree- planting and pond-building projects.
Monika Cloys, Lake County High School
Leadville, Colorado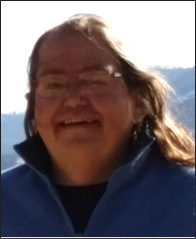 Monika Cloys has assumed many educational roles in her 11-year teaching career, including alternative program coordinator, science teacher, and online instructor. She uses curriculum ideas gained through her graduate work to develop educational units focused on citizen science and key  environmental  issues. These  units  require students to investigate real data and, in-turn, build critical thinking skills. In Our Changing Climate, her students use current scientific data and data collected by indigenous people to study climate change in the Arctic. This project involves data analysis, hands-on science lessons, as well as student- led investigations and presentations. In her Ocean Journeys unit, students used the U.S. Satellite Laboratory's Animals in Curriculum-based Ecosystem Studies (ACES) curriculum to learn about the role of oceans in human and animal journeys. The community service portion of her curriculum has expanded greatly in recent years as she has sought ways to get students in the field whenever possible. Her students conducted a waste audit for a recycling project and successfully petitioned multiple stakeholders to begin a composting initiative in order to reduce waste.
Outside of the classroom, Monika was involved in a teacher workshop to create lesson plans revolving around the district's composting initiative. Additionally, it is her hope that all school districts in the upper Arkansas River Valley will use her district's environmental educational model for soil science and begin composting initiatives.
President's Environmental Youth Award (PEYA) Winners – Region 8:
Ban Styrofoam in Lake County Schools
Colorado
Styrofoam Stoppers
The Styrofoam Stoppers team was formed try to eliminate the use of polystyrene in their school cafeteria after learning about its negative environmental and health consequences. To begin, the Styrofoam Stoppers researched barriers to moving away from polystyrene and alternative options for the school. They presented their findings to other classrooms and reached out to a local conservation organization. They also made changes in their personal habits (e.g., using paper napkins instead of polystyrene plates during snack time and encouraging other students to do the same).
Next, the Styrofoam Stoppers teamed up with the Lake County High School Green Team and the Cloud City Conservation Center to conduct waste audits in their district. The student found that the school district was a major producer of waste, sending almost 120,000 pounds of it to a landfill each year, 16% of which was food packaging, including polystyrene. The students compiled this information for the school district. They showed it would be more economical to wash reusable dishes than to purchase and dispose of polystyrene. As a result, the Styrofoam Stoppers successfully convinced the school board to end the use of polystyrene in the entire district beginning in the 2015–2016 school year. By banning polystyrene and switching to reusable bowls, silverware, and trays, the Styrofoam Stoppers helped the district significantly reduce its waste and contribute to the community's overall waste diversion goals.
Solar Panels: Short and Long Rays of Effect
Colorado
Mackintosh Academy 8th Grade Students
Believing solar power is a safe and cost-effective means for generating energy, Mackintosh Academy 8th graders researched, wrote, and successfully earned a grant to install solar panels at their school. In parallel with a solar panel installation two years later, the students spearheaded two campaigns to begin educating their peers on the benefits of solar power and to launch interest in the panels and their performance. First, at the Solar Celebration, the Mackintosh community celebrated the panel installation with informative presentations, and creative songs and dance. The celebration cultivated enthusiasm for the panels and the power they would generate. Second, during the Autumnal Equinox Inquiry, each classroom tracked data from the panels' monitoring system and presented the findings about the system and how energy is harnessed from the sun. The students used videos, skits, songs, and artwork to distill this complex information.
Additionally, the students are using system monitoring data to inform building operations. For example, they determined that certain buildings were using air conditioning in excess. As a result of the solar panels and improved practices, Mackintosh Academy is saving thousands of dollars on its electricity bill. With these savings, the students have developed a "Solar Scholar" scholarship fund. The solar panels have successfully prevented nearly 20,000 pounds of carbon dioxide from being generated and will continue to produce environmental, economic, and educational benefits for the school and community.
For information on environmental education at EPA, visit:
https://www.epa.gov/education.
For details on the new PIAEE winners, visit:
http://www2.epa.gov/education/presidential-innovation-award-environmental-educators-piaee-winners
For details on the new PEYA winners, visit:
http://www2.epa.gov/education/presidents-environmental-youth-award-peya-winners